Our Location
ServiceMaster Recovery Management is prepared to serve those in need with our dedicated locations, facilities in Los Angeles, San Diego, and Anaheim as well as support for surrounding areas via our extended network.
Local Facilities
With pack-out facilities based in Los Angeles, San Diego, and Anaheim, we offer storage and inventory services to those in need after major disaster events. All of our facilities are top-of-the-line high-security locations that can help you keep track of your goods and equipment throughout the entirety of the recovery process. Each of our local facilities are ready for access by California locals in need and are staffed by trained, expert disaster personnel who can help you take the next steps necessary to complete your recovery.
Global Reach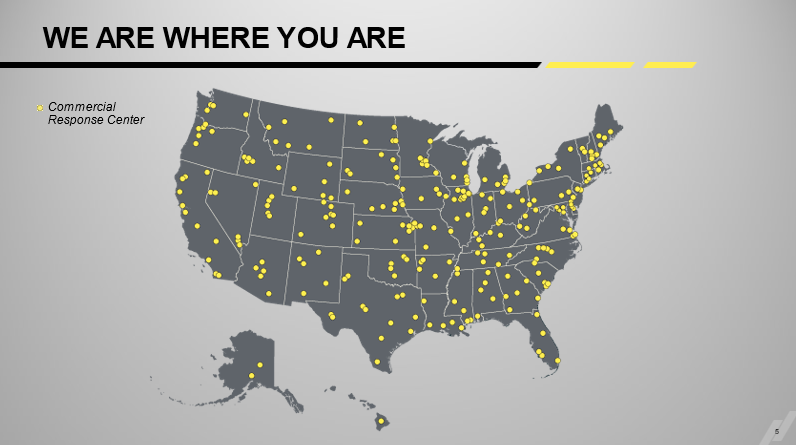 For individuals in need beyond California's borders, we also provide access to recovery services across the globe. These services can be utilized following a natural disaster or any other large-scale loss scenario. For businesses and communities at risk we offer skilled professionals across the world who are ready to quickly mobilize whenever and wherever they're needed.
25+ YEARS OF
restoration EXPERIENCE
Serving
Southern California
PROPRIETARY CLEANING SYSTEMS & TECHNOLOGY

Contact ServiceMaster Recovery Management for Immediate Assistance
As part of the national SRM network, we are prepared to respond to a variety of large-scale disaster scenarios. If your property has been affected, don't hesitate to contact the experts. We're available 24/7/365, so contact us today for immediate assistance.
DON'T JUST TAKE OUR WORD FOR IT

The employees were very professional. Each on-site group processed their assignments quickly and efficiently. Their remediation project manager and packing team leader ensured that every aspect was coordinated and responded to any inquiries I had. I was impressed they insured that despite the damage in my building they took care to leave things clean and tidy.
- Evalena Easter, Los Angeles, CA